---
Contact Us
Code of the West is a NON PROFIT performing troupe. [501 (c) 3 Organization]

We help with charity fundraisers & we make yearly donations to established charities such as cancer research, battered women's shelters, care packages to the deployed military, "Make a Wish" Orange County & "Wounded Warriors".

Would you like to join the fun?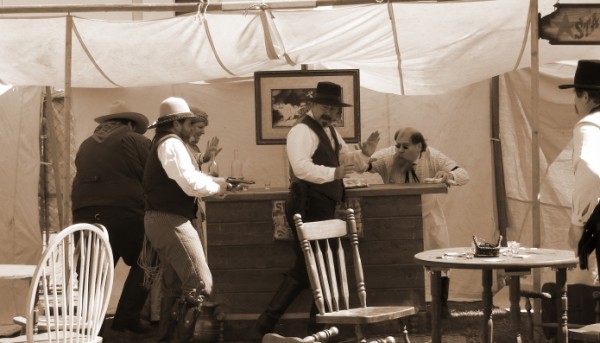 [We make it look realistic; however our guns are not actually aimed at our actors]
Do you have comments/questions about our organization?
Just click on the link at the bottom of the page and we'll chat!
Code of the West is always looking for folks who "love" the old west & are enthusiastic about portraying actual or credible fictitious characters. You do NOT need acting experience to be a member. We welcome all levels of ability and talent.
We have applications and membership requirements available for those interested in joining.
Annual dues are a reasonable $25.00/person, with a $5.00/fee for each additional "family" member. Every member is required to purchase special insurance through our group plan. [you will be added for coverage]
Code of the West
16777 Saddlebrook ln
Moreno Valley, CA 92551 US