---

You Can Hire Us For Your Next Event!!
Contact us for rates...we will try to work with your budget!
Code of the West Old West Repertory Company of California was born...October 2002. Our goal has been to collect talented kindred spirits to work in a close & committed troupe to provide dramatic and/or historically based plays in order to educate while entertaining. Every member is dedicated to the vision set before them of respect & loving appreciation of our ancestors.
In 2007 we were granted "charity" status; 501 (c) 3 as educators. Our presentations include:
Living History/Literary & Dramatic Adventure/Political Satire/Information & Wit
Our offerings take you through California's history as well as what really happened in Dodge City, Kansas; El Paso, Texas and several locations in Arizona. In addition to "true accounts" we have taken liberty with cinematic creations as well as turning music & cowboy poetry into plays.
Our members make special appearances as historical & whimsical characters in what we call:
"The Code of the West Variety Show"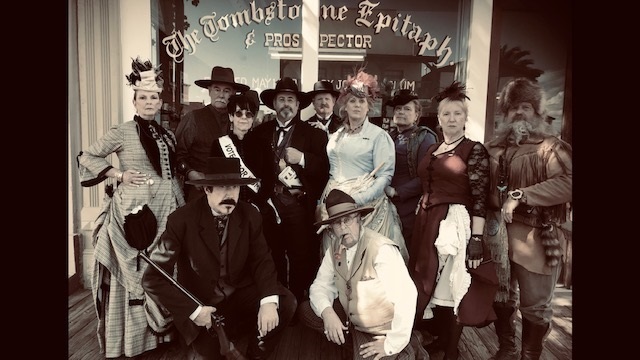 Characters out of history come to life. Our members invite you into their lives wearing carefully chosen attire; as their stories are told, poems are presented, historical readings, character studies. This presentation is perfect for an indoor event. We promise to leave your audience educated, entertained and with a memorable experience to take with them.